ITEMS FOR DENTAL TECHNICIANS AND DENTISTRY
SETVIS-FISAT Dental Technology: conception, development, construction and partnership
We started our business focused on products for dental technicians in the 1970s with the acquisition of the brand Galetti, through which we still produce numerous articulators sold all around the world even today. Over the course of time, we have developed other products and generated interesting partnerships.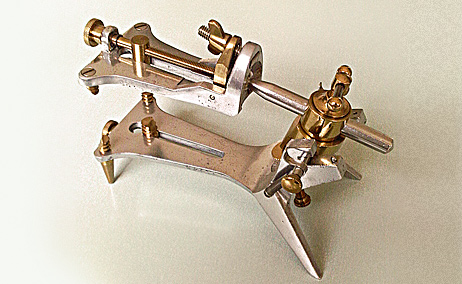 TESTS AND DEVELOPMENT OF EVERY ITEM, IN CLOSE COLLABORATION WITH TECHNICIANS FROM THE DENTAL TECHNOLOGY AND DENTISTRY SECTORS
Our ability to design and construct components using both plastic materials as well as metals and alloys, allowing them to autonomously produce complex items with a 100% Made in Italy guarantee of quality.
Collaboration with many technicians in the dental technology and dentistry sectors offers the possibility to benefit from accurate, durable testing, as well as from assessments of their proper functioning. This approach makes it possible to receive constant feedback with information about how to continuously improve the products.
CERTIFICATO UNI EN ISO 9001:2015
La nostra impresa è certificata ISO 9001:2015 (Certificato del Sistema di Gestione per la Qualità), per quel che concerne le attività di: "progettazione e lavorazioni meccaniche di precisione; progettazione e stampaggio di componenti in materie plastiche."
THE SETVIS PHOTO GALLERY – DENTAL TECHNOLOGY
The SETVIS-FISAT facilities, the moulding workshops and some dental technology items