SELECTED PRODUCT FORM
Check the box containing the information you are interested in.
Display technical data, photos and videos (where available) related to the item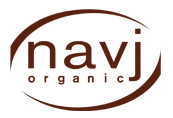 Navj Organic

OXY PLASMA

(IT) MACCHINARIO PER OSSIGENOTERAPIA
(IT)

MACCHINARIO AD OSSIGENO IONIZZATO
OXY PLASMA sfrutta la ionizzazione dell'aria che passa attraverso il suo speciale filtro per caricarla di ioni positivi e negativi, che da studi recenti è risultato che nelle corrette quantità migliorano la vita cellulare dell'epidermide.
ideale su tutti i tipi di pelle, PXY PLASMA é la risposta ideale per che i desidera trattare in modo rapido e semplice gli inestetismi del viso.
THE FOLLOWING ITEMS MAY ALSO INTEREST YOU!
The following products have correlated or similar functions to the product that you selected
We would like to propose other product solutions that could facilitate your work:

Navj Organic
CARE OF YOUR SMILE
(IT) Trattamento di ossigeno terapia
-

Navj Organic
TOP KIT PRODUCT
(IT) Kit prodotti per utilizzo OXY PLASMA
PFIS100NAV150

Navj Organic
BASIC KIT PRODUCT
(IT) Kit prodotti per utilizzo OXY PLASMA
PFIS100NAV151